Why is it allowed to change nationality?
Why cannot the FEI set a rule in play that the day you go international, that will be the nationality you belong and stick to, for the rest of your career.
Should it be allowed to change your nationality
Back in 2012 I was sitting at a press conference with the team medalists at the FEI European Championships for ponies at Fontainebleau south of Paris, France.
During this team presentation, one of the riders in the silver team was addressed by a journalist when she would do like her sister and change nationality.
A move her older sister had done ahead of 2012, when she changed her original nationality in competition to the nationality of her father, which also happened to be the same nationality as the journalist.
Let's say it got a bit awkward before the rider responded to the question with a rock steady "never". The following year this rider competed for the same nation as her older sister.
No shadow over these two, I am equally guilty to have said some of my friends should go for it. Change nationality that is. Why wouldn't they if they could gain advantages out of it, cause that is what it's all about anyway!
Back in 2009 when everybody seemed to turn Ukrainian there was talk about tightening things up. But the four "Ukrainians" who finished 4th at the WEG in jumping in 2006. The four of them all seem to magically have reappeared into the status of their native home countries.
It was also not that long ago I read about, I believe it was a dressage rider, changing his or hers nationality back to the original one.
We've also seen the Sri Lankan born Swedish adoptee and show jumper Matilda Karlsson go from her original born Sri Lankan status, to Swedish citizen, and then become Sri Lankan again. All this, obviously, to make it possible to get a spot on a team and be able to ride the big events.
Which she also did. She did compete at the Tokyo Olympics. Even though, she got there on a technical appeal via CAS. Which in itself is an interesting story and in all honesty, not so flattering for the FEI.
Later on however, for reasons that seem to be unknown to mankind, this rider threw her equestrian career out the window for allegedly failing to appear for a doping test no less than three times in a row.
Let's exchange riders with each other!
In dressage there are heaps of riders swapping from one country to the other. Down below two cases from this year only.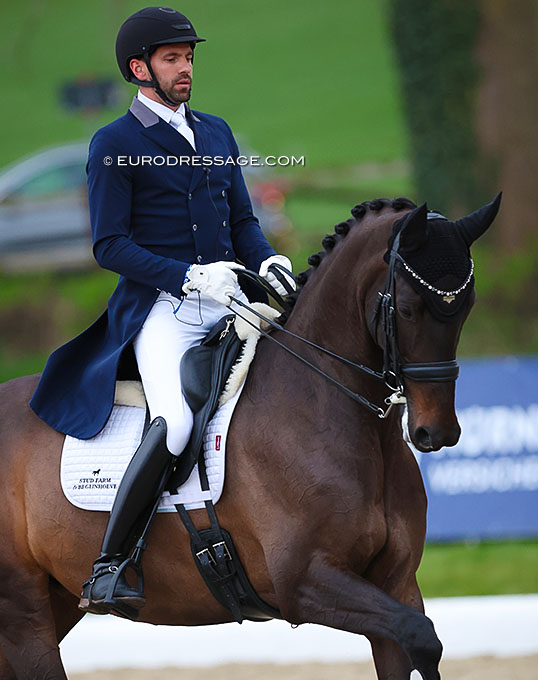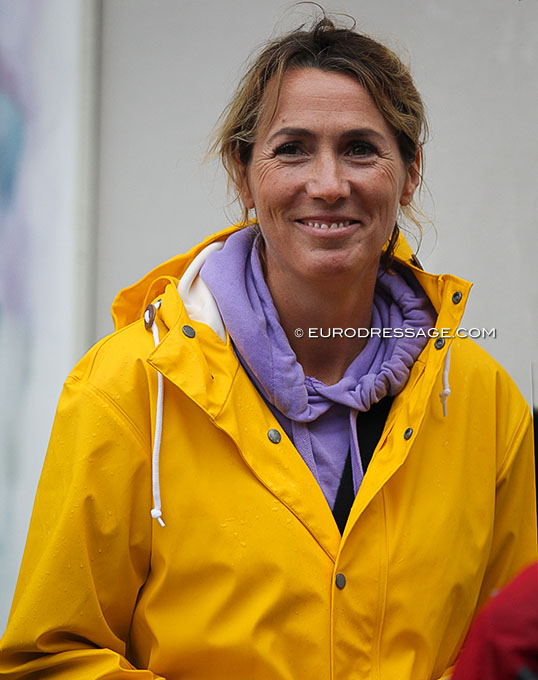 Eventing is no different from the others. We have the two riders mentioned in the beginning of this article.
They are not even alone on their team to have done this, but also have a fellow of and on team rider who at one point in his career decided to change his nationality. This team also has a national coach that competes in the same colours but doesn't speak the language.
Norway recently picked up a former US rider. Sweden picked up a former British rider. The US have their Aussies, and the Aussies have some Brits.
The list can go on like forever, and I believe there is also one European rider who, so far, competed for no less than three different nationalities!
Question is, should it be allowed to change nationalities? Why cannot the FEI set a rule in play that the day you go international, that will be the nationality you belong and stick to, for the rest of your career.
Cause in the end of the day, most of these riders don't change their nationalities cause they sudden feel connected to their eventual native home countries and or one of their parent's native home countries.
More than anything else, these moves are 100% selfish moves to boost their careers.
🚀 What is your experience and or thoughts on this? Don't be shy, share your thoughts and or ideas, and let the ripple effect begin!
ps, Sharing is caring and also help this site grow, so please don't forget to share this article with other people that may be interested. Want to buy me a coffee? Click here 🤗